Washer symbols explained 
The washtub icon explains exactly how to wash an item, dots help determine what temperature your items need to be washed at and X to not machine wash at all. Our handy washer guide will help you decipher the washer symbol codes.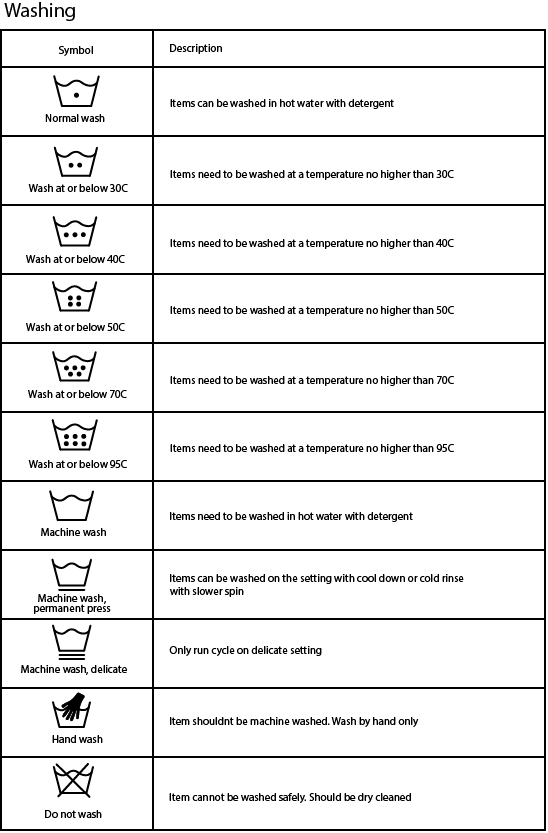 Additional symbols explained 
Some alternative symbols that may look like nonsense to you include a few dry cleaning symbols and some solvent symbols. This guide will help you understand what each of them means.