Posted on October 09, 2020
As is always the case, the best place to buy and make a home in any city depends on your personal circumstances and the stage of life you're in. However, if you want to buy and make a home in the city of Philadelphia, there are some areas that stand out. In this guide, we'll take a look at three of the best and explain why they're such great places to put down roots. 
1. In the Heart of the City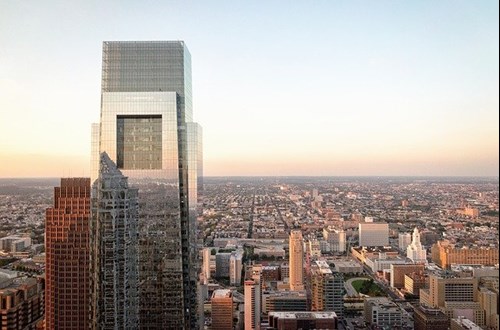 For decades, those that can have always flocked to the suburbs to buy and make a home, but in recent years, all that has started to change. Philly had been in decline for many years due to factors such as job loss, crime, and a general preference for suburban life, but now people want the doorstop amenities, such as world-class arts and restaurants, that Philadelphia's city center provides. 
While prices in cities such as New York and Boston have sky-rocketed, property values in Philly have risen more gradually, making the city affordable and attractive to many buyers. Fishtown is known as the hipster hub and is popular among younger buyers; Point Breeze is an affordable area for first-time buyers who want to live in a cool neighborhood that's still walkable to the city center, while Brewerytown is an up-and-coming neighborhood with affordable properties for families and professionals that's likely to see price rises over the next few years.
2. Spruce Hill 
If you want to buy in an established neighborhood with grand Victorian houses, plenty of recreation space, and booming businesses, then Spruce Hill is for you. Perfect for families, Spruce Hill has a median sale price of $415,200. Although that's relatively high, at $213 per square foot, you do get an awful lot of square footage for your money. It also compares very favorably to neighborhoods such as Rittenhouse Square ($405 per square foot).
Spruce Hill is within the catchment of the top-ranked Penn Alexander School, making it a popular choice for families. The unique history and architecture of the area are also a draw, making it a quaint and charming place to live within the urban sprawl. And, if your budget doesn't stretch to Spruce Hill, nearby Walnut Hill offers a more affordable alternative for urban homesteaders.  
3. The Wynnewood
Millennials who have lived in the city center longer than they would have done 10 years ago are now making the move to the suburbs. Previously, they would have looked to buy in neighborhoods with the largest properties and most acreage within their budget. However, now size isn't everything. They want to be within walking distance of a town or a mainline train, and that has made The Wynnewood, which has both, one of the city's most desirable places to live. 
However, despite being increasingly popular, The Wynnewood is still affordable. It has everything you could need within walking distance and the attractions of Downtown Narberth are just a stone's throw away. All of that adds up to make The Wynnewood one of the best places to buy and make a home in the City of Philadelphia. 
Your local appliance repair experts
What else makes the City of Philadelphia such a great place to live? You're just a phone call away from our fast, affordable, and reliable appliance repair team. So, if anything goes wrong, you know you're in safe hands. Get in touch to book your repair today.